Quality Policy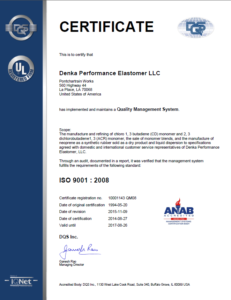 We believe leadership in quality at the Pontchartrain Works is essential to the success of the Neoprene Business.
The Pontchartrain Works Neoprene Operations is committed to supporting business success by continually achieving our site and corporate metrics so that we meet customer requirements, increase customer satisfaction, and strengthen the Neoprene business.
We will achieve this coal by allowing each employee the opportunity to contribute skills, talents and ideas to support or improve our operating systems, processes, products, and the process of continuous improvement.
Jorge Javastida
Neoprene Plant Manager